Evento Virtual
'Professional Argentinians around the World': Miguel Gayoso
Evento Virtual
10/09/2020
@
7:30 pm
–
8:30 pm
Free webinar! For students (Pre-int on levels) and teachers of English.
Miguel Angel Gayoso (a teacher and a musician living in Australia)
Topics: 'Around Australian Education, culture and entertainment.'
Questions will be answered at the end of his talk.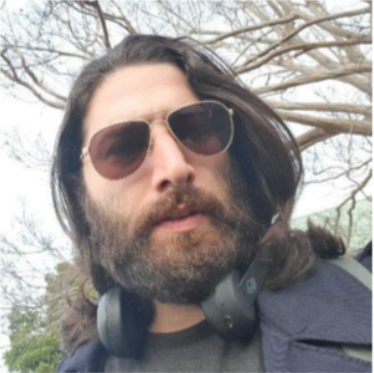 Miguel Angel Gayoso
Miguel is a graduate teacher (English / History), passionate about teaching and education! He has completed his research project in Rurality and Education in NSW (New South Wales – Australian State) and graduated with First-Class Honours. He believes every student has got the right to High-Quality Education and a positive learning environment! Reading and Writing are his two fundamental teaching strategies! He likes learning, history, new languages, reading and his dogs!
EDUCATION
2016 – 2019 – Bachelor of Teaching (English Major) (Honours I Class) – University of Newcastle *Placed on the Faculty Commendation List 2017 – Faculty of Education and Arts
2015 – Certificate IV (Humanities) – Newcastle International College
2012 – Cabin Crew – Dubai Aviation College–
SKILLS LANGUAGES English, Spanish, French (Currently learning Russian!)
---
Requisitos para asistir
Para asistir se deberá:
Completar el formulario de inscripción (Ver más abajo)
Tener instalada la aplicación Zoom de video conferencias.
🎟 Una vez inscripto recibirás un correo electrónico de confirmación. El día del evento te enviaremos otro correo electrónico con el enlace de Zoom y toda la información que necesitarás para acceder.
Reserva
Los Reservas ya no están disponibles