Evento Virtual
'Professional Argentinians around the World': Mayra Lucía Zarranz – From Dublin, Ireland.
Evento Virtual
09/10/2020
@
6:30 pm
–
7:30 pm
Free webinar! For students (Pre-int on levels) and teachers of English.
Mayra has been teaching English for over 15 years and she loves her job. She enjoys helping her students understand and learn the language in a relaxed and enjoyable way. 
She has been living in Dublin for the last 3 years. She has taught students from all around the world and she loves sharing her culture with them and learning about their culture as well.
She also enjoys watching films and series of all kinds as well as reading and listening to music. She loves discovering new artists on Spotify.
She loves travelling and sharing tips about travel with her friends and family… and her students.
Mayra got her English teacher degree at the 'Higher Education TeacherTraining College – Dr Joaquín V. González', Buenos Aires, Argentina.
While in College she was chosen to participate at the RITE (Rotary Inter-Country Teacher Exchange) in Texas, USA as an assistant teacher in some primary and secondary schools.
She also got a CELT Certification passed with 'distinction' at the Swan Training Centre, Dublin, Ireland.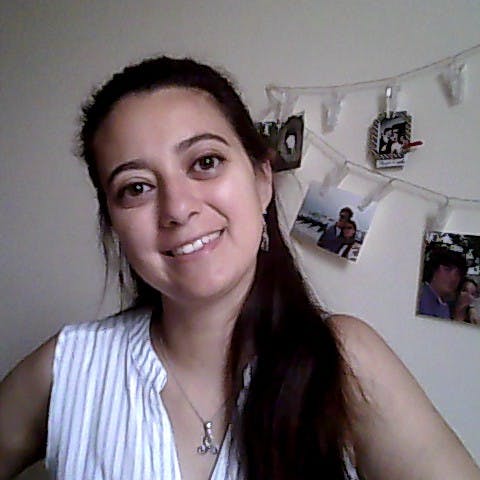 She's been an EFL teacher at:
SEDA College, Dublin, Ireland
CES – Dublin, Ireland
BLI Idiomas (former Blenheim Language Institute) – Buenos Aires, Argentina.
Instituto Luigi Pirandello – Buenos Aires, Argentina.
Interaction Language Studio – Buenos Aires, Argentina
In Company Language, Buenos Aires, Argentina
Jorge Luis Borges School – Buenos Aires, Argentina.
---
Requisitos para asistir
Para asistir se deberá:
Completar el formulario de inscripción (Ver más abajo)
Tener instalada la aplicación Zoom de video conferencias.
🎟 Una vez inscripto recibirás un correo electrónico de confirmación. El día del evento te enviaremos otro correo electrónico con el enlace de Zoom y toda la información que necesitarás para acceder.
Reserva
Los Reservas ya no están disponibles